Eileen Patrick
Assessment Developer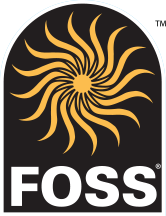 Eileen Patrick is currently a member of the FOSS K-5 development team. Her work is focused largely on assessment, from providing professional learning to teachers and districts around formative assessment, analyzing and adjusting FOSS benchmark assessment items.
Eileen worked in a large urban district north of Denver for 20 years. During that time she was a classroom teacher, using FOSS herself with her students as well as supporting colleagues in their use of FOSS. Additionally, she was a media specialist, technology integration specialist and instructional coach. Most of her experience was in schools with highly impacted students. Her passion is working with second language learners, having been a second language learner herself. In addition to her work with FOSS, she also provides in person and virtual professional learning opportunities to schools and districts across the country as well as abroad.
She has a bachelors in East Asian Studies from Wesleyan University, a masters in Geography from the University of Colorado, Boulder as well as a teaching license from Metropolitan State College, Denver and endorsements in school media and teaching second language learners.